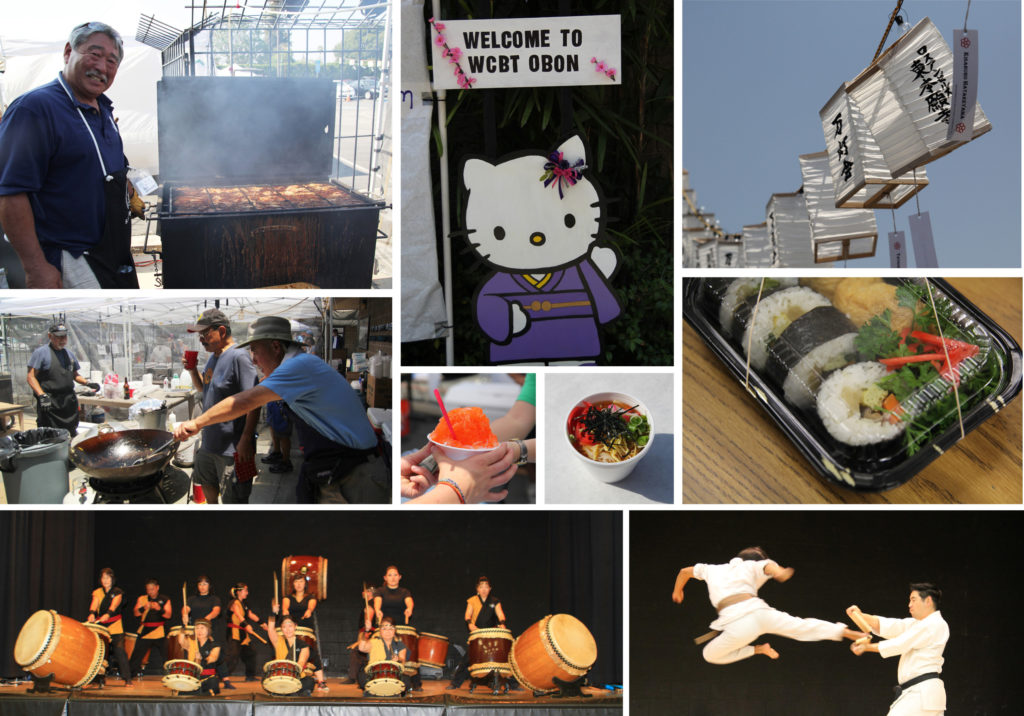 West Covina Buddhist Temple's 2017 Obon Festival is scheduled for Saturday, June 24, 2017. The festival lasts all day, starting from 1 pm and lasting until 9:00 pm. Please join us for a day full of Japanese culture, cuisine and of course, the exciting and spiritually meaningful Bon Odori Dancing. See our map for directions. For more information, please contact wcbt.livingdharma@gmail.com or (626) 689-1040.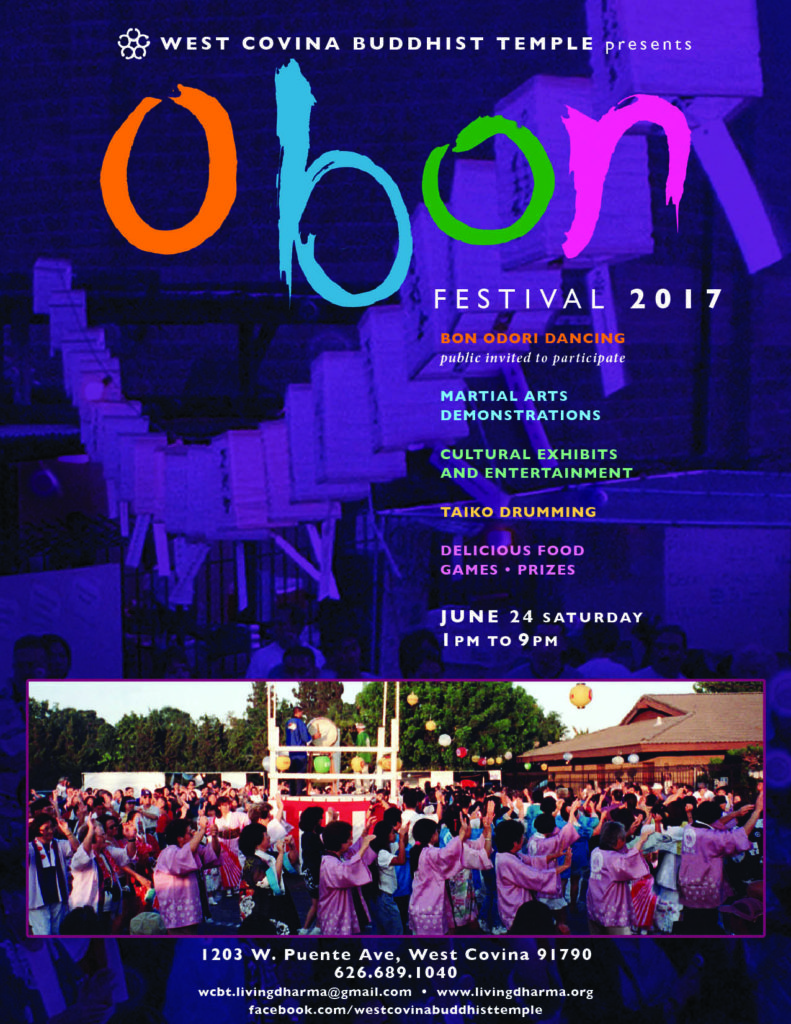 Obon Demonstration Schedule (tentative)
3:00 pm Martial Art Innovations
3:30 Kendo
4:00 Karate
4:30 Minyo Odori
5:00 Judo
5:30 Shinkendo
6:00 Kishin Daiko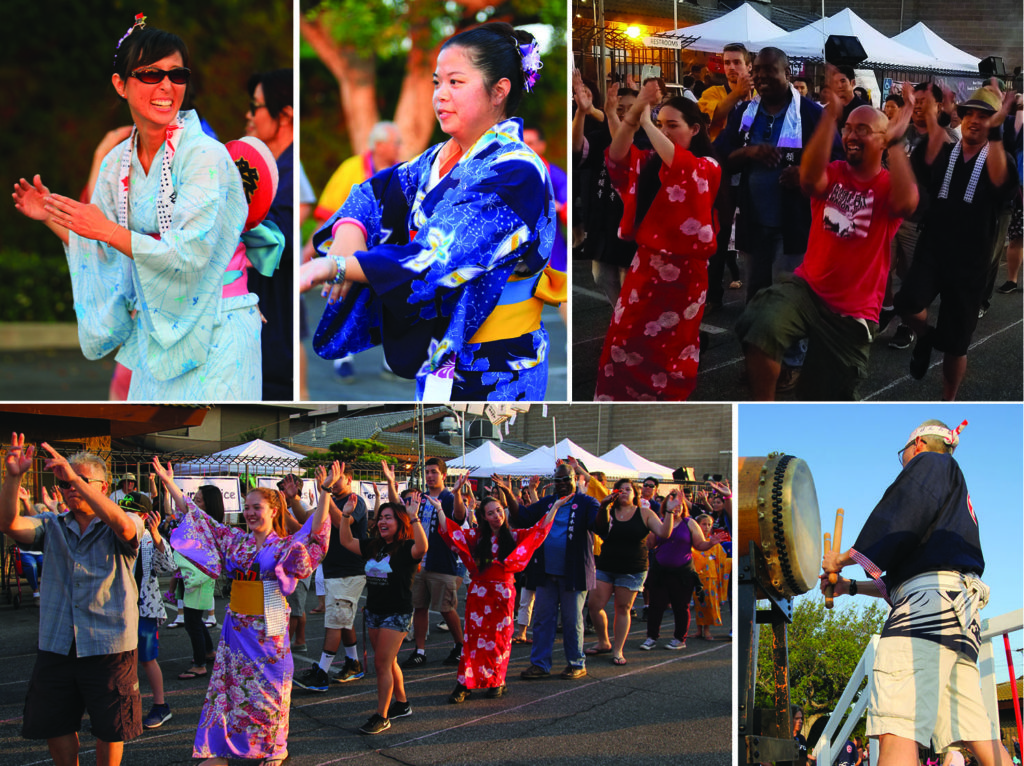 WCBT also offers free Bon Odori dance instruction to the public. The Bon Odori dancing symbolizes the world of oneness that is the goal of the Buddhist teaching. Everyone is invited to learn the specific moves of each dance at one of the free and very popular public dance instruction practices. This year, they are offered from 7 pm to 8:30 pm on Tuesdays and Thursdays leading up to the Obon (except on Thursday, June 15): June 1, 6, 8, 13, 20, and 22.