History of West Covina Buddhist Temple
West Covina Buddhist Temple was established in October of 1959 when, following the death of his father, Mr. Kimio Hatakeyama approached Rev. Hisashi Nitta and Rinban Horyu Ito of Higashi Honganji to arrange for a Sunday School program for his children to be located at the East San Gabriel Valley Japanese Community Center, at that time located on Sunset Avenue. The Sunday School classes began with Mrs. Mary Hatakeyama as the first teacher.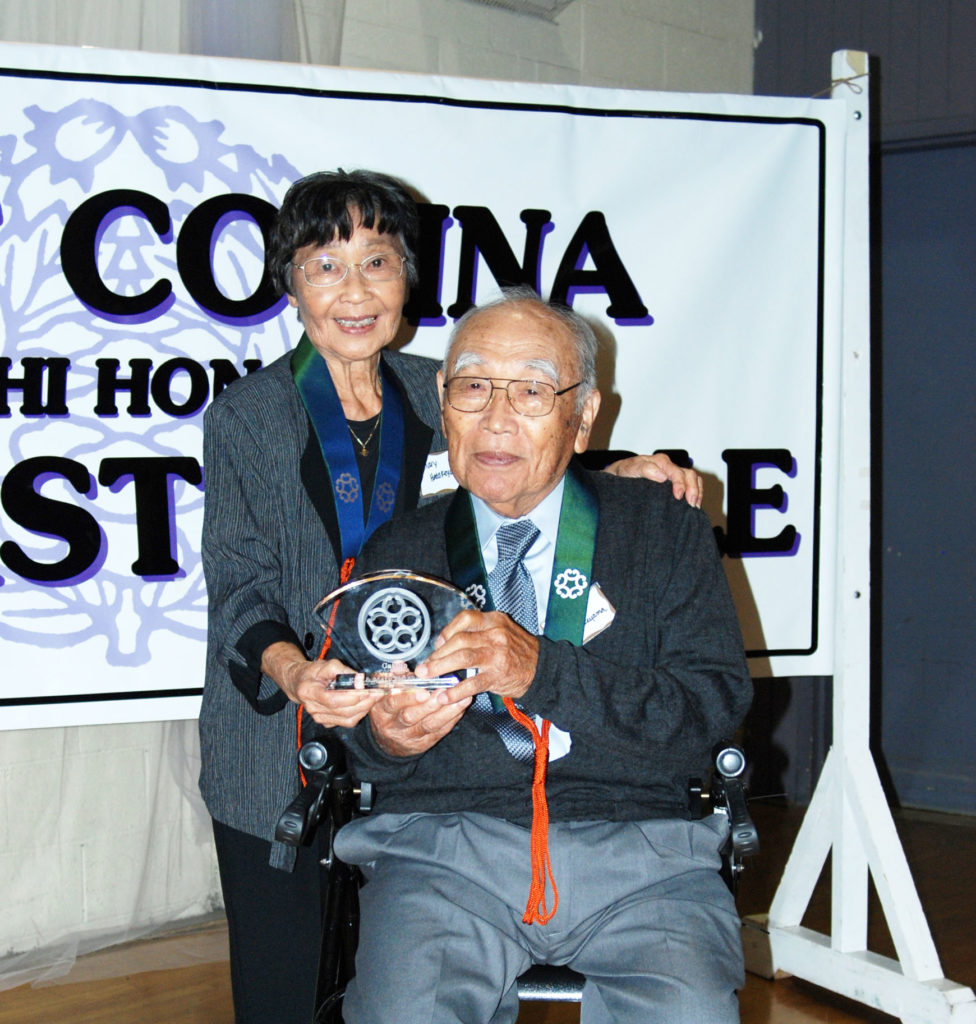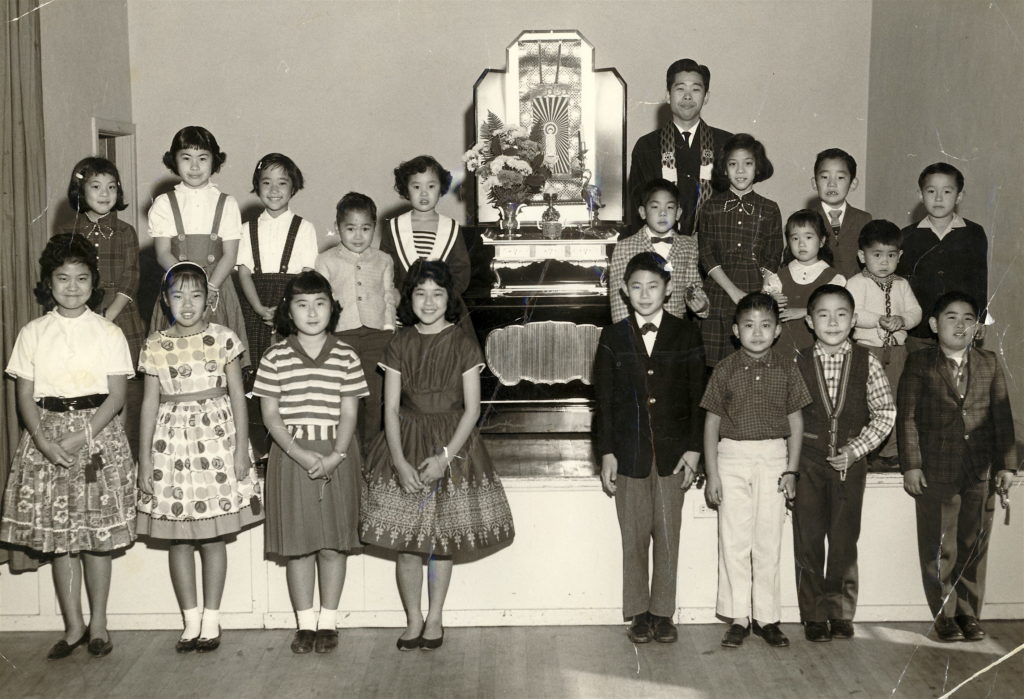 In 1966, West Covina Buddhist Temple officially became a branch of the Higashi Honganji of Los Angeles. Also in 1966, The Gateway, a formal newsletter, began its publication. In 1967, marked the first West Covina Obon Festival.
In 1981, the temple was vandalized. However, Rev. Koen Mishima discovered a large obutsudan in the basement of the Los Angeles Higashi Honganji. It was left by a family involved in the evacuation of Japanese-Americans during World War II. Upon unwrapping the obutsudan, Rev. Mishima discovered a statue of Amida Buddha gazing at him. He felt that this Buddha had been waiting all that time, forty years, to become placed in our new obutsudan.
In 1990, under Rev. Noriaki Ito, WCBT became financially independent from the Los Angeles Higashi Honganji. With help from the Honzan in Japan, a house was purchased to be used as a residence for Rev. Ito and his family and also to hold temple gatherings. 1993 brought more changes as Rev. Ito was appointed Rinban of the Los Angeles Higashi Honganji and Rev. Motohiro Kiyota became our new minister.
In 1994, under Rev. Kiyota's and President Lee Ezaki's leadership, WCBT made a concerted effort to purchase its own temple property and to leave the Community Center. Unfortunately, this did not work out as planned but WCBT's leaders remain open to future possibilities. In April of 1998, Rev. Kiyota left to take over his father's temple in Kyoto, Japan and Rev. Kenjun Kawawata became the minister of WCBT.
Rev. Kawawata initiated several educational programs. Among these were the Temple Communications Staff (TCS) in 1999, which crafted our Mission Statement; the West Covina Buddhist Temple Study Center in 2006, which offers lecture-style classes on Buddhism to the general public and the Minister's Assistant Program (MAP) in 2007. Rev. Peter Hata, who was long time member of WCBT and also a manager of our livingdharma.org website, completed this program and received full ordination in 2012. In the fall of 2012, as Rev. Kawawata was appointed Bishop of the Hawaii District, Rev. Hata became our resident minister.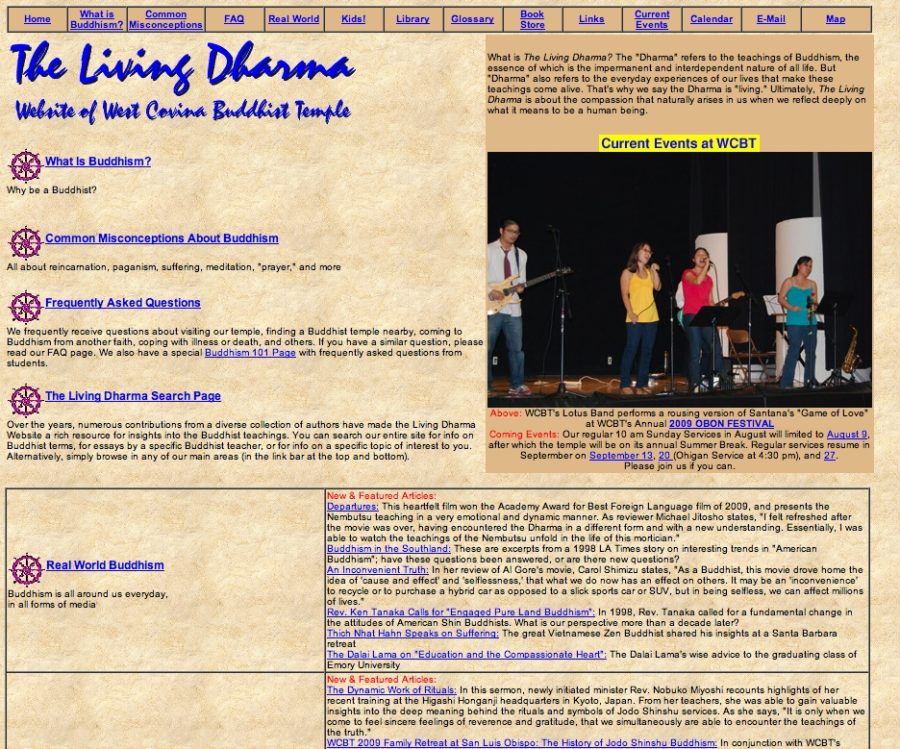 Beginning in February 2014, Rev. Hata was reassigned as staff minister at the Los Angeles Higashi Honganji, and Rev. Nobuko Miyoshi, who has served as staff minister at the LA Higashi Honganji, was transferred to WCBT as the resident minister.
Retreats, outings and other traditional events are held throughout the year. The Sangha's activities extend to community-oriented fundraisers like the Obon Festival, Golf Tournament and Oldies Dances.
In October 25, 2009, WCBT celebrated its 50th Anniversary and New Altar Dedication.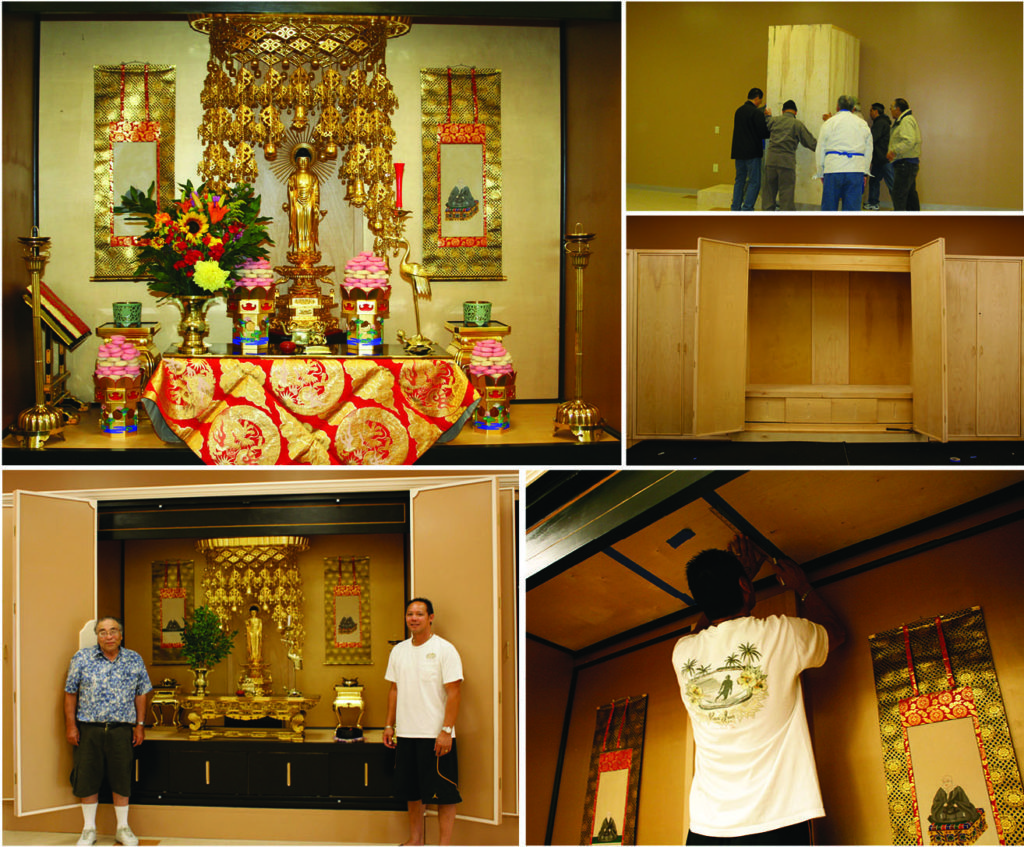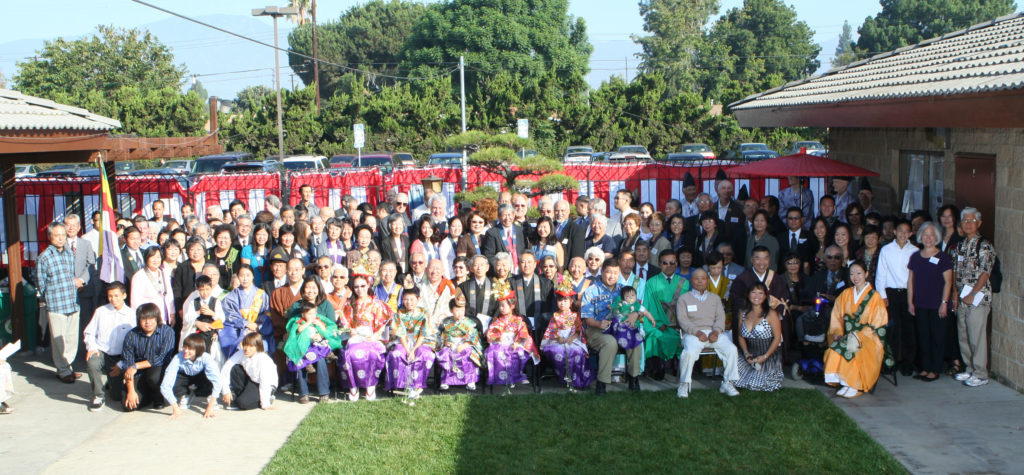 WCBT continues its youth education program, which includes its Dharma School, Sangha Teens and Jr. YBA group. The Lotus Band (2000) and Bodhi Tree Band (2008) were youth bands that have performed their Buddhist-themed pop music at WCBT, as well as at many temples and other venues in Southern California.
Throughout over fifty years history of WCBT, the temple has seen many families and individuals come and go, but our "spiritual parents," founders Kim and Mary Hatakeyama, along with a dozen resident ministers, have ensured that WCBT always serves as a learning center where the WCBT Sangha can actively study and share the Buddha's message with an increasingly diverse Sangha.
Ministers of West Covina Buddhist Temple
Rev. Hisashi Nitta: 1959-1960
Rev. Mokusen Miyuki, Rinban Horyu Ito: 1960-1962
Rev. Tsuyoshi Hirosumi, Rev. M. Miyuki, Rinban H. Ito: 1962-1964
Rev. Toshihisa Enoki: 1964-1965
Rev. Lee Daigen Matsunaga: 1965-1966
Rev. T. Hirosumi: 1966-1977
Rev. Koen Mishima: 1977-1988
Rev. Noriaki Ito: 1988-1993
Rev. Motohiro Kiyota: 1993-1998
Rev. Kenjun Kawawata: 1998-2012
Rev. Peter Hata: 2012-2014
Rev. Nobuko Miyoshi: 2014-present