Show this flyer (hard copy or on phone) for a free raffle ticket and a chance to win a raffle prize!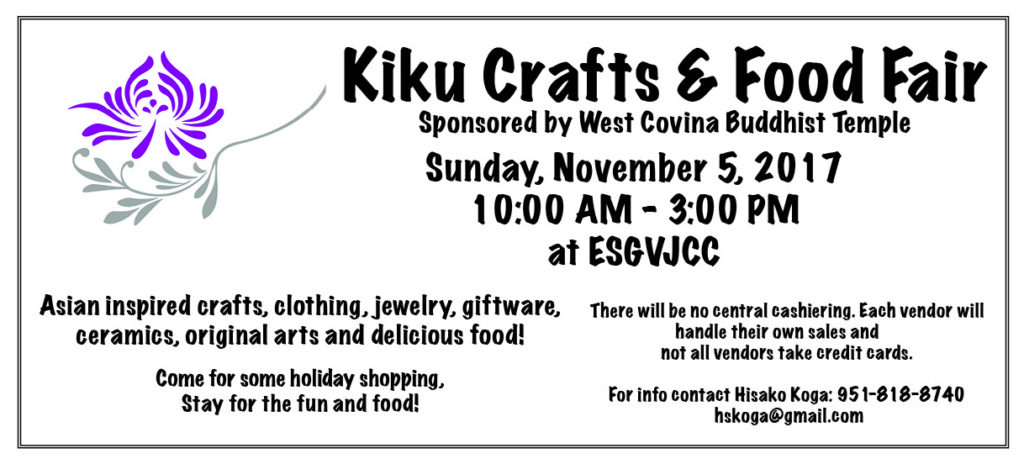 Date: Sunday, November 5, 2017
Time: 10 am – 3 pm
Place: East San Gabriel Valley Japanese Community Center
(1203 W. Puente Ave. West Covina, CA 91790)
Here are our vendors this year. (Each vendors will be handling their own sales and not all take credit cards so come prepared.)
For more information, please feel free to contact us (wcbt.livingdharma@gmail.com).